Building better places for everyone is a challenge that requires us all to work together. With this at the forefront of our mission, our team is busy making Geospatial data accessible to everyone. Our specialist APIs play an important part in delivering this accessibility.
Assembled from multiple sources by the LandHawk data team, our APIs offer a unique, single source of truth that goes beyond any standard feed. This information-rich approach enables users to make faster and more informed decisions based on comprehensive, carefully curated datasets.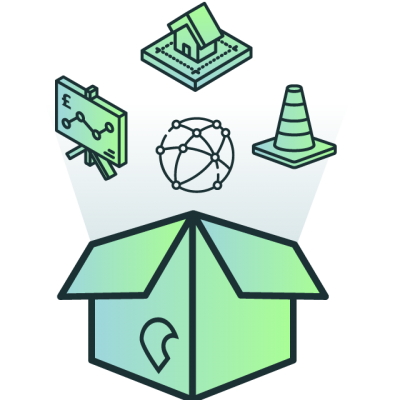 PLANNING APPLICATION DATA API
Our Planning Application Data API is a comprehensive real-time database, designed to deliver powerful, detailed search with greater accuracy and control.
HMLR BENCHMARK SALES & LAND VALUE API
Our Benchmark Sales & Land Value API combines multiple sources of valuation data to give you complete and accurate insight, faster than before.
Our Constraints Data API gives you instant visibility of environmental, historic and other factors that may have an impact on your development projects.
Our DNO Substation Data API will assist you in all your renewables projects. See at a glance which sites are best suited to the needs of your project. Using our SiteFinder tool, identify in seconds how many suitable parcels are within a given proximity to a specific substation.