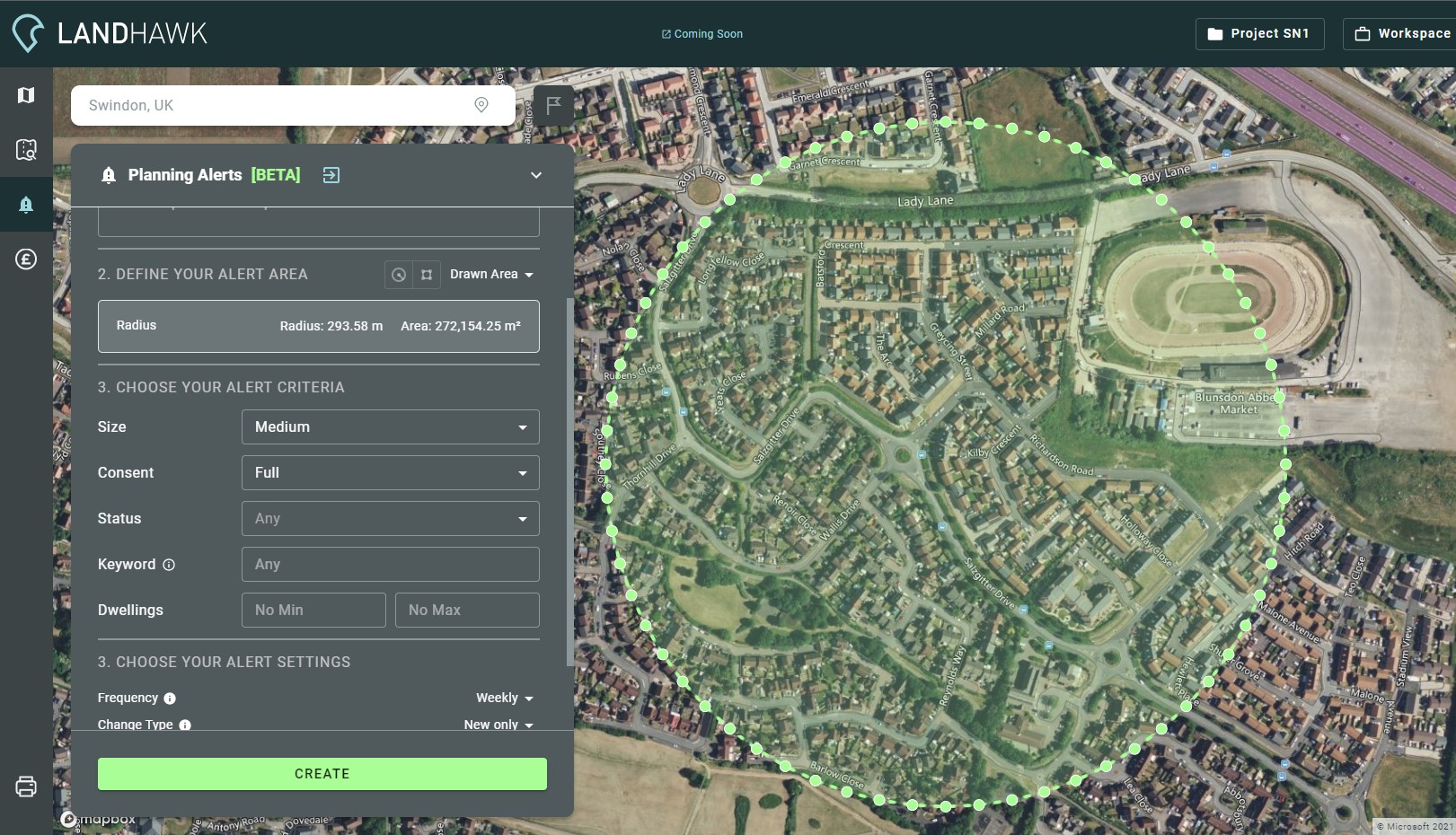 Geospatial Data Scientist
Job Title: Geospatial Data Scientist
Location: UK, South West (Remote Considered)
We are seeking a Geospatial Data Scientist to join our team at LandHawk. Not only will you have the opportunity to work with cutting-edge technologies and be part of an innovative and dynamic team, but you will also be working for a company that is dedicated to making a positive impact on the environment and communities. The successful candidate will be responsible for analysing and interpreting geospatial data and developing predictive models to support business decisions for our LandHawk platform. The role will involve working with large datasets, mapping and visualisation tools, and statistical analysis techniques.
LandHawk has recently been acquired by Idox PLC, so this is an exciting time to join the company. We have a complex but exciting product development roadmap that requires a forward thinking Geospatial Data Scientist.
Collect, clean, and process large geospatial datasets

Use mapping and visualisation tools to create informative data insights & visualisations (sometimes for marketing too)

Develop predictive models to support business decisions

Analyse and interpret data to identify patterns and trends

Communicate findings and recommendations to stakeholders and management

Stay up-to-date with the latest developments in geospatial data science
Bachelor's degree (or working towards) in a related field (e.g. geography, computer science, statistics, etc.)

Demonstrable experience working with geospatial data

Strong analytical and problem-solving skills

Experience with mapping, visualisation & analysis tools such as QGIS, Python, PyTorch and GeoPandas is a plus

Knowledge of the UK housing regime & Renewables is a plus

Exposure to AWS, Azure or Cloud computing would be helpful.

Strong communication and presentation skills

Experience with Machine Learning and GeoAI is a plus
If you are passionate about geospatial data science and want to be part of a company that is making a difference, LandHawk is the place for you. Apply today and take the first step towards a fulfilling and challenging career in geospatial data science.
Or email your CV to 'join.us@idoxgroup.com'
We are ambitious in working together to promote a more inclusive environment, which attracts all candidates and signals our commitment to celebrate and promote diversity. LandHawk is a company where we can all be ourselves and succeed on merit, where we respect all our employees, customers and communities in which we live, work and are a part of.
We recruit and reward employees based on capability and performance – regardless of race, gender, sexual orientation, gender identity or expression, lifestyle, age, educational background, national origin, religion or physical ability. Each office location worldwide, is free to respond to local needs to create a culturally sensitive workplace for everyone. In doing so, we want every employee to feel our commitment to showing respect for all and encouraging open collaboration and communication.
Flex To Fit
We recognise that for individuals, the opportunity to work flexibly can enable them to achieve a better work-life balance along with a greater sense of responsibility, ownership and control of their working life. During the pandemic, all our employees successfully transitioned to remote working and we are open to conversations on work patterns to suit our employees needs such as change to working times; part time working; term time working; 9-day fortnight. We are proud to be a flexible employer enabling effective hybrid working for our employees.
Family Friendly
We understand how important family is to our employees and provide support through difficult time such as bereavement as well as offering excellent pay and leave benefits for parents and carers welcoming a child.
Health & Wellbeing
Our Workplace Wellbeing team provide support and resourced on mental health and lifestyle. We also provide 247/ confidential help via our employee assistance programme. 
Be Heard
You will have the chance to impact change within LandHawk and the Idox Group by having your voice heard via our CEO live broadcasts; making suggestions to Idox Voice forum or sharing your ideas in our company newsletter. 
Community
You will have the opportunity to participate in community and social activities, as well as group wide fundraising ventures. We prioritise sustainability and ethical impact on our communities and we pledge to allow our employees to carry out volunteer work.
Your Development
Our mentor scheme will help you to achieve personal and professional growth through learning from experienced colleagues and you will also have access to online and face to face learning modules including our Leadership Development Programme.
Financial Security
We offer full company sick pay plus income protection for long term illness and our life assurance cover is provided up to four times annual salary. Our Pension Scheme operates on a Salary Exchange Contribution Basis so you will receive relief from NI contributors.
You are also invited to join our Xtra Share Scheme where every share bought will receive an extra one free from the company.
Or email your CV to 'join.us@idoxgroup.com'