Access our land sourcing tool today. Find and acquire suitable development land faster and smarter
Accelerate your off-market land acquisition and development projects with the UK's most intelligent land search and assessment Proptech platform built on GIS
Trusted by the UK's leading land & property developers








Your secret weapon for
finding and assessing land
understanding market value
environmental due diligence
Locate suitable sites - fast
LandHawk's clutter-free interface helps you find the most important information when searching for or assessing a potential site. Instantly view essential information for any given land parcel in the UK and uncover its development potential at a glance.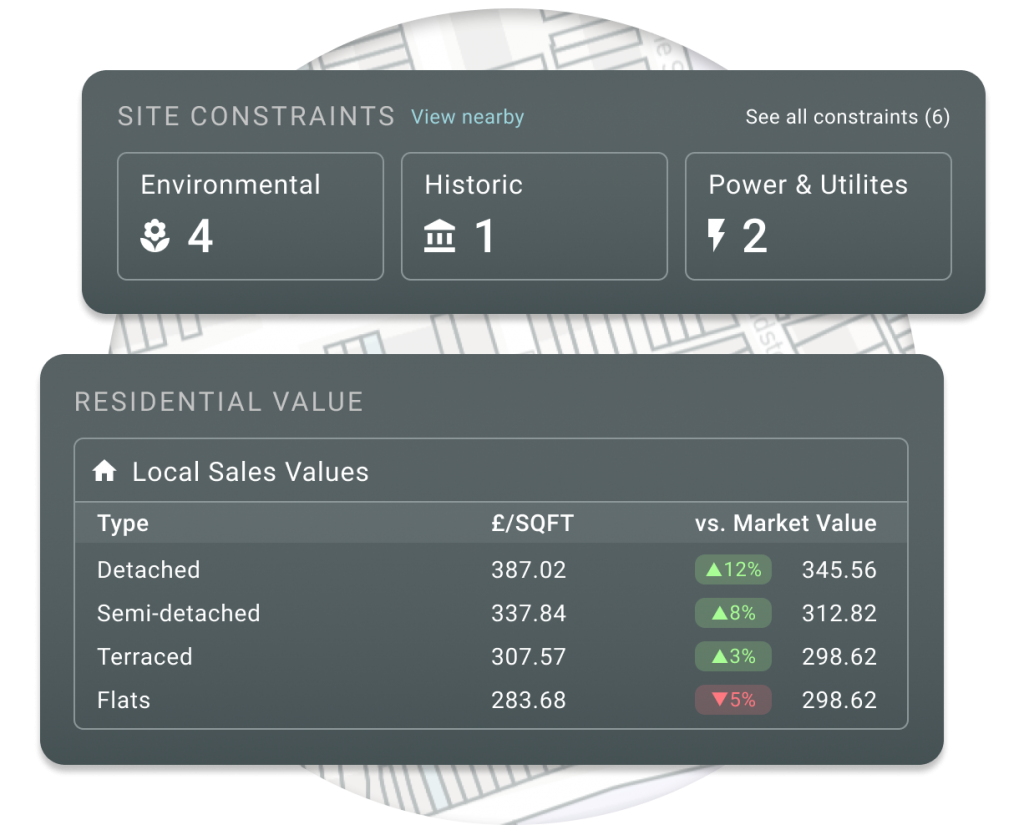 See everything in one place
LandHawk combines hundreds of disparate data sources to provide powerful geospatial insight for millions of sites across the UK. Quickly reveal area insights that could impact your development such as site constraints, planning application status, or residential sales values.
Share your work in seconds
Keep projects moving with beautiful, professional-grade maps that can be created in seconds as part of land buying, planning, or environmental due diligence. Enhance your maps with custom branding for your clients or organisation, and export in a range of paper sizes suitable for printing.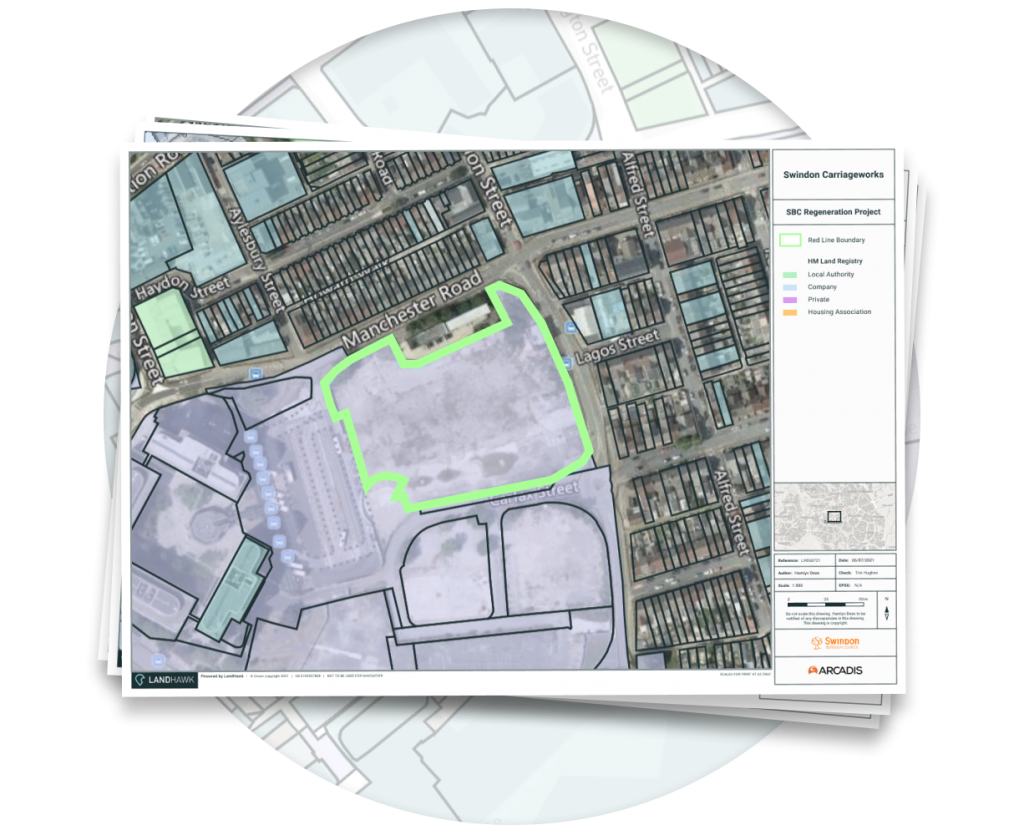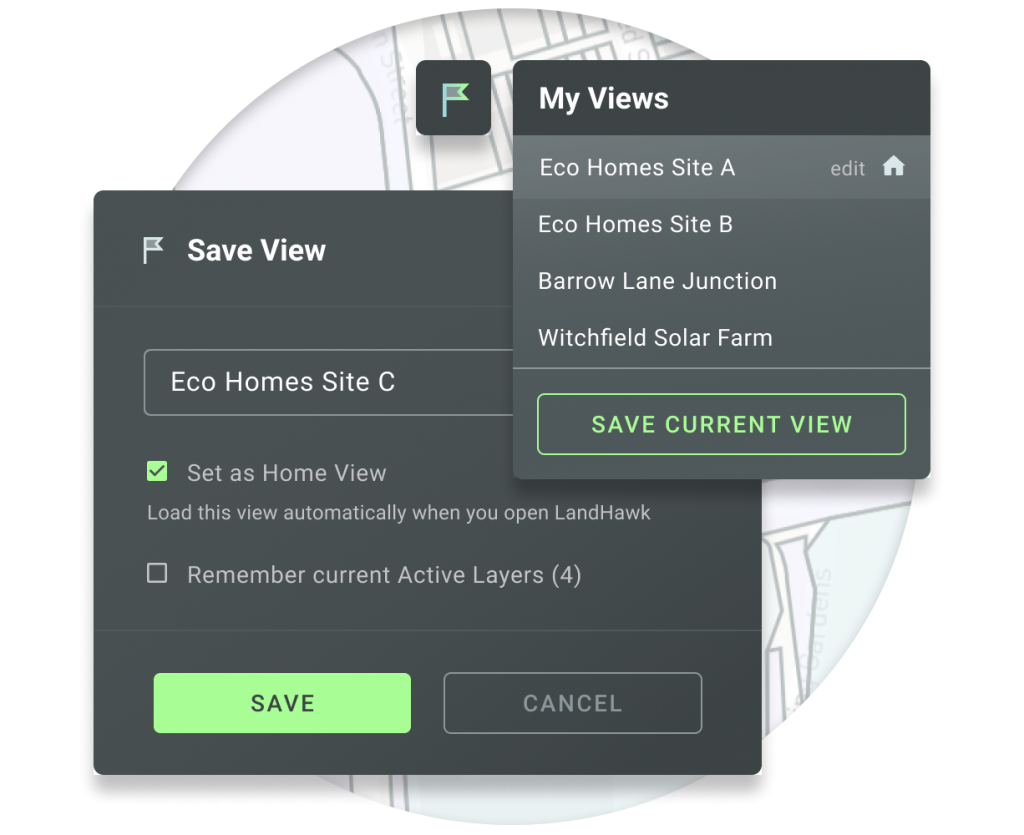 Pick up where you left off
Make LandHawk your own and speed up multiple site assessment workflows with saved views. Jump straight in to your favourite locations and activate previous map layer configurations to quickly revisit sites with the information you need at your fingertips.
Created by industry professionals,
for industry professionals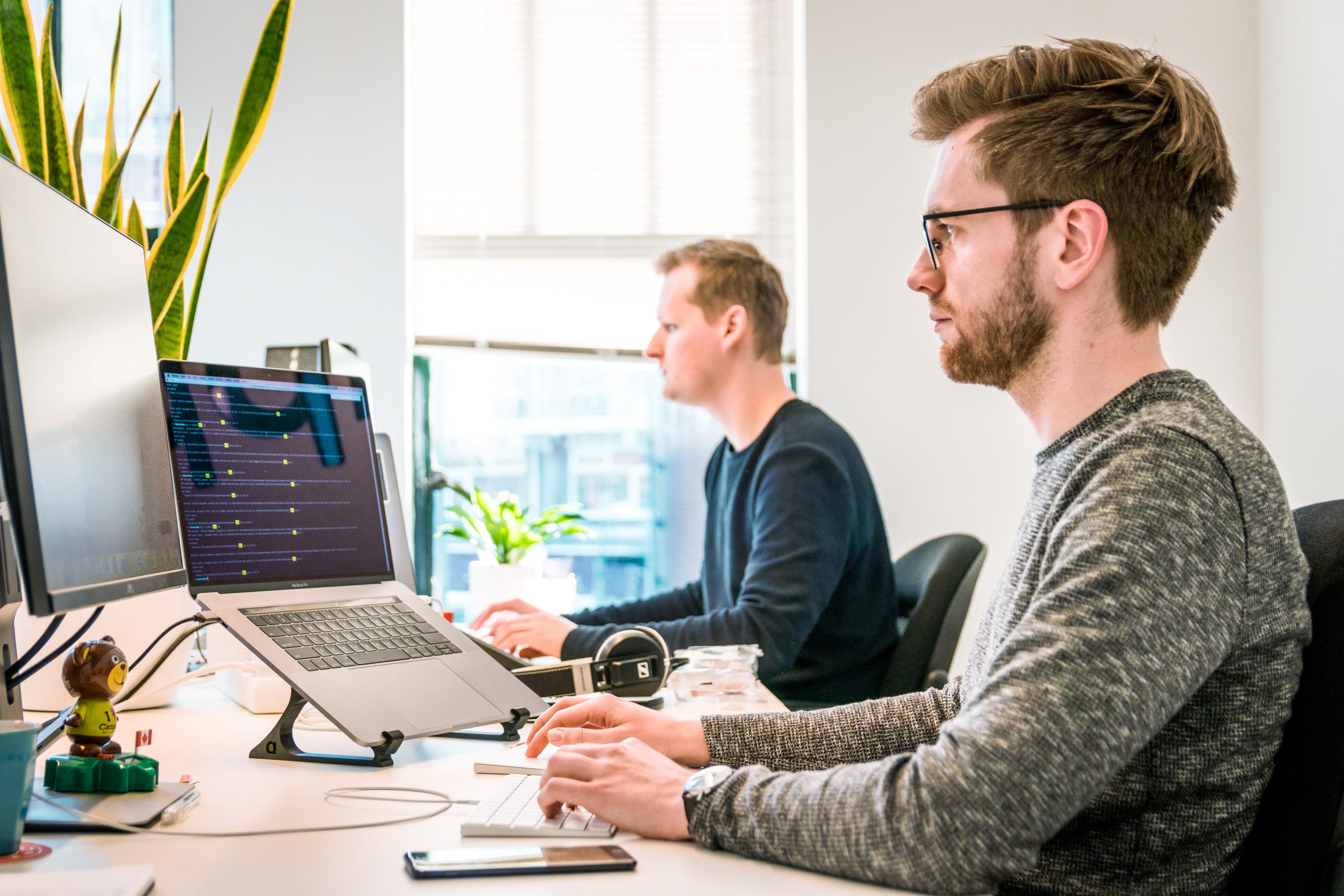 Quickly and efficiently identify off-market land parcels with thorough assessment of the development opportunity and risk.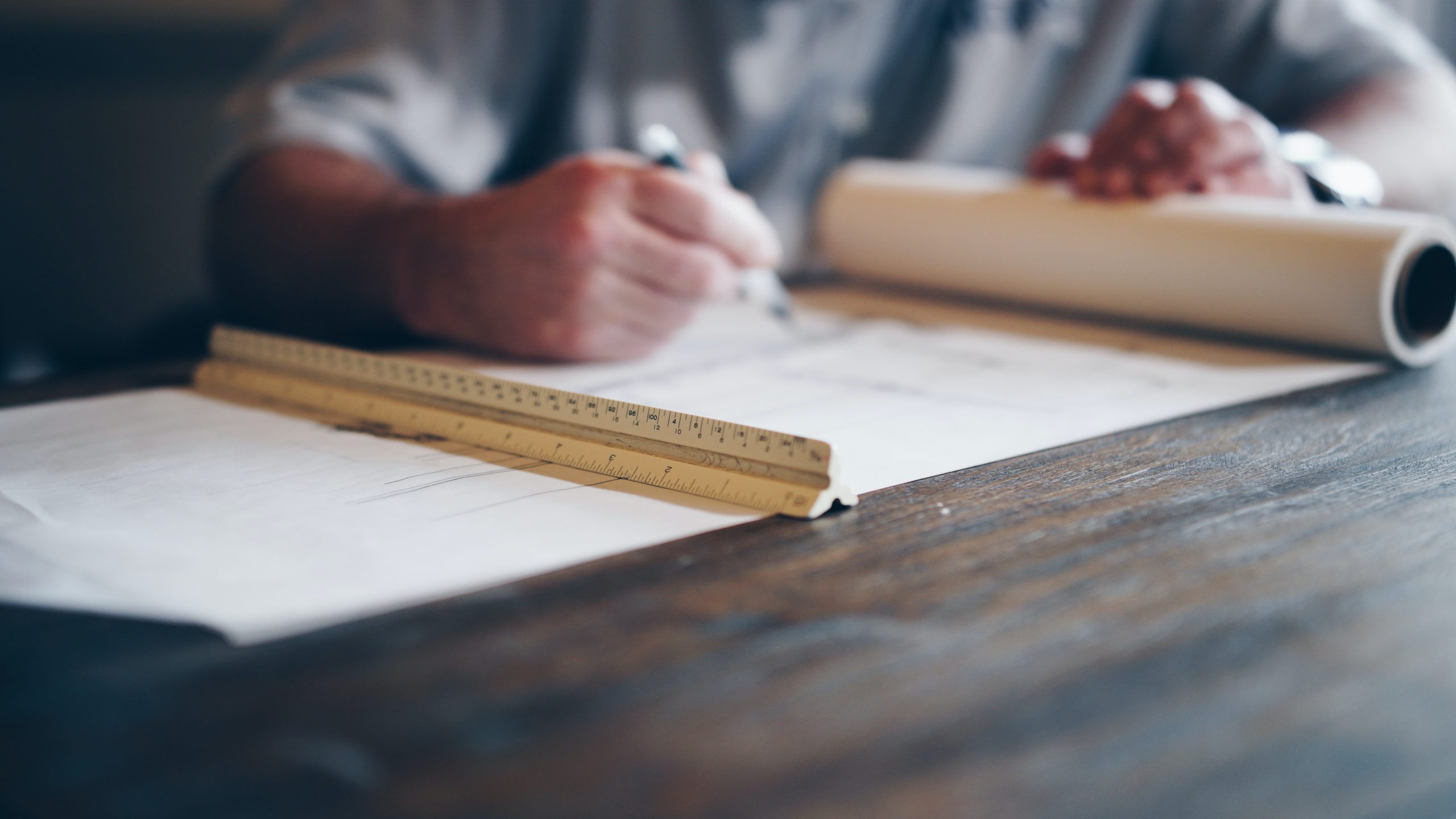 Comprehensively evaluate the effect of a new development, with surrounding insights that inform and help to ensure success.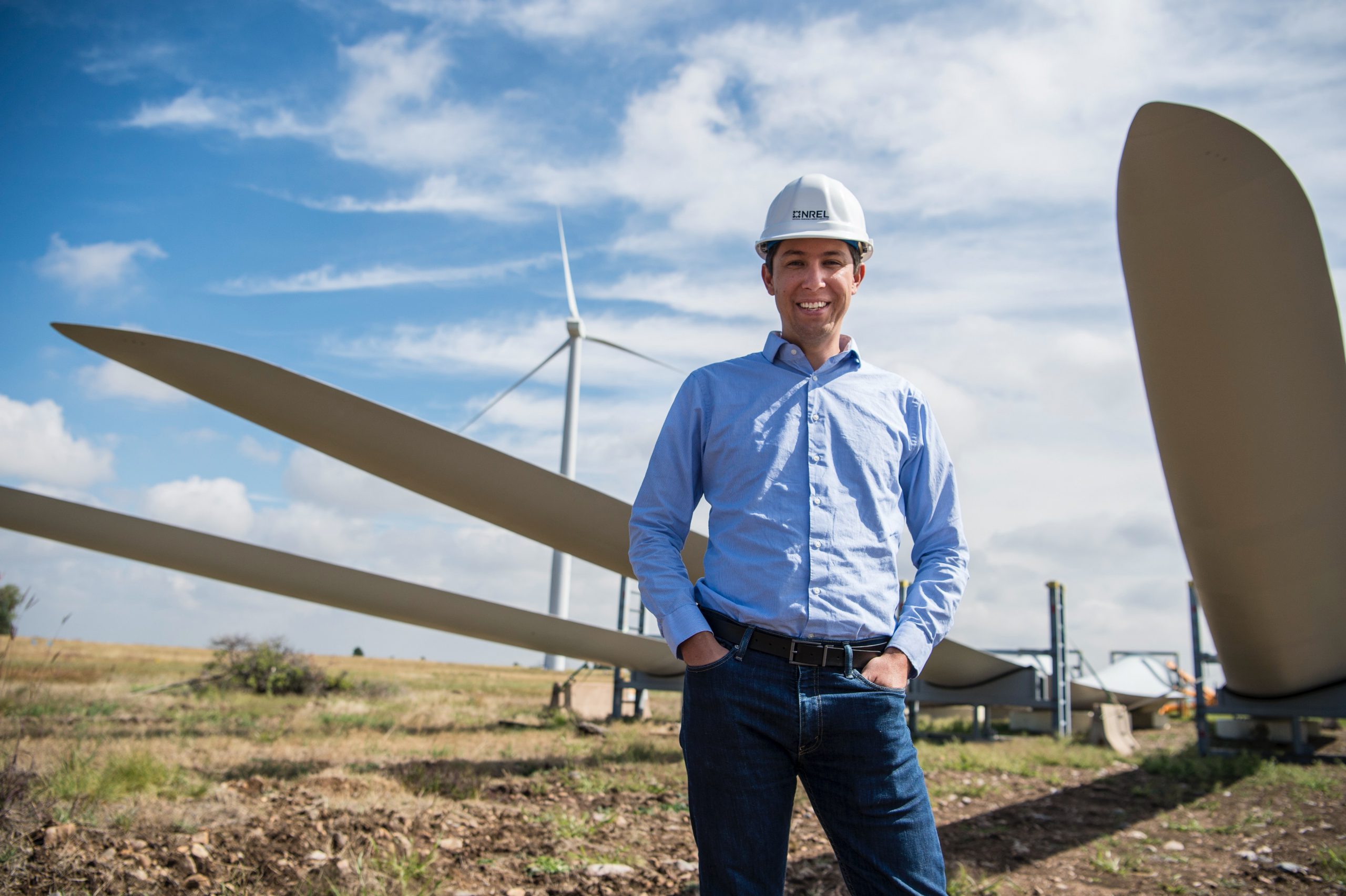 EnvironmentAL COnsultants
Rapidly review developments spatially in the context of surrounding constraints and print these into beautiful and informative maps.
"We cut down our site appraisal time for Local Authority clients from 4 weeks to 2 days by using LandHawk. We can now deliver a higher volume of projects, more reliably and quicker than before."
Dan Gregory - Development Manager

"By harnessing LandHawk's geospatial intelligence and the team's experience, we saved our client weeks of work. We did this without compromising on the quality and detail of the results too. "
Sean Cleary - Associate Director, Urban Designer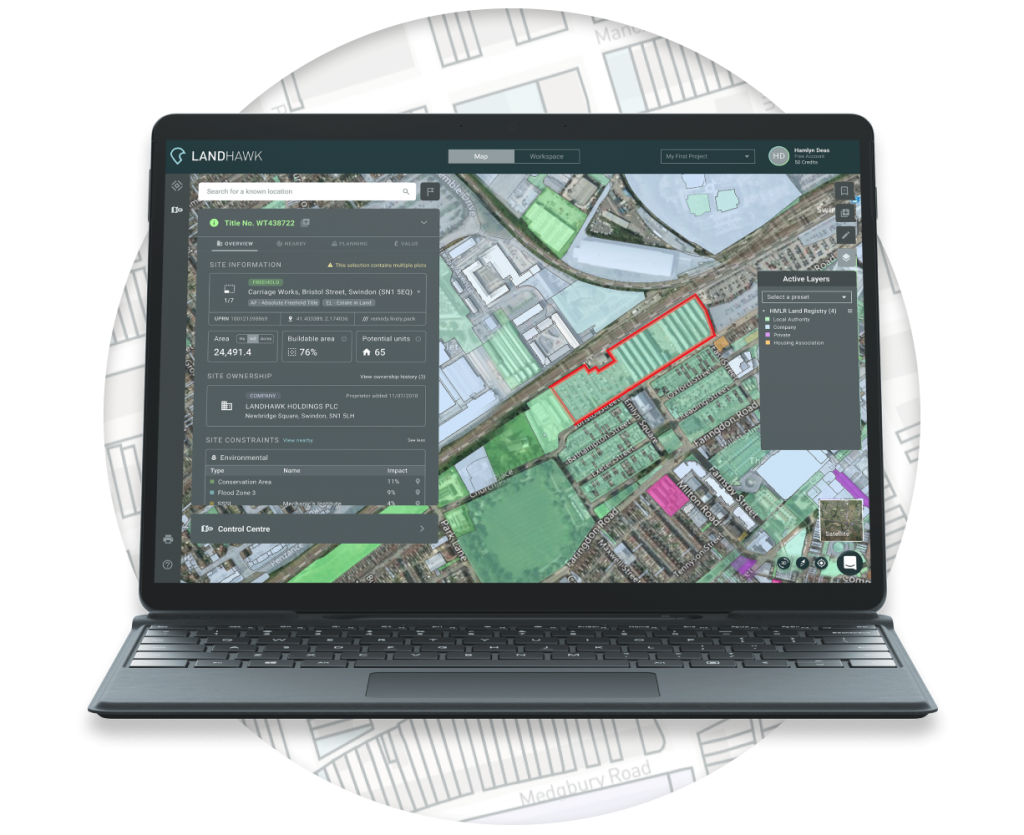 Helping to build the future with geospatial technology and services
LandHawk Platform
Our powerful mapping and intelligence software is the foundation of everything we do, providing the right tools and data to make building better places easier for everyone
LandHawk API
Our growing API offering allows others to harness the power of LandHawk's reliable and comprehensive data libraries through industry-leading GIS solutions

LandHawk Services
Our team of geospatial and technical experts are on hand to provide tailored services that keep your projects moving, from enhanced site search to land referencing

Partner with us
Join the growing list of international developers, local authorities, and data providers that are helping to make a difference by working with LandHawk
Read the latest insights & updates from our blog
Find out how LandHawk can help you