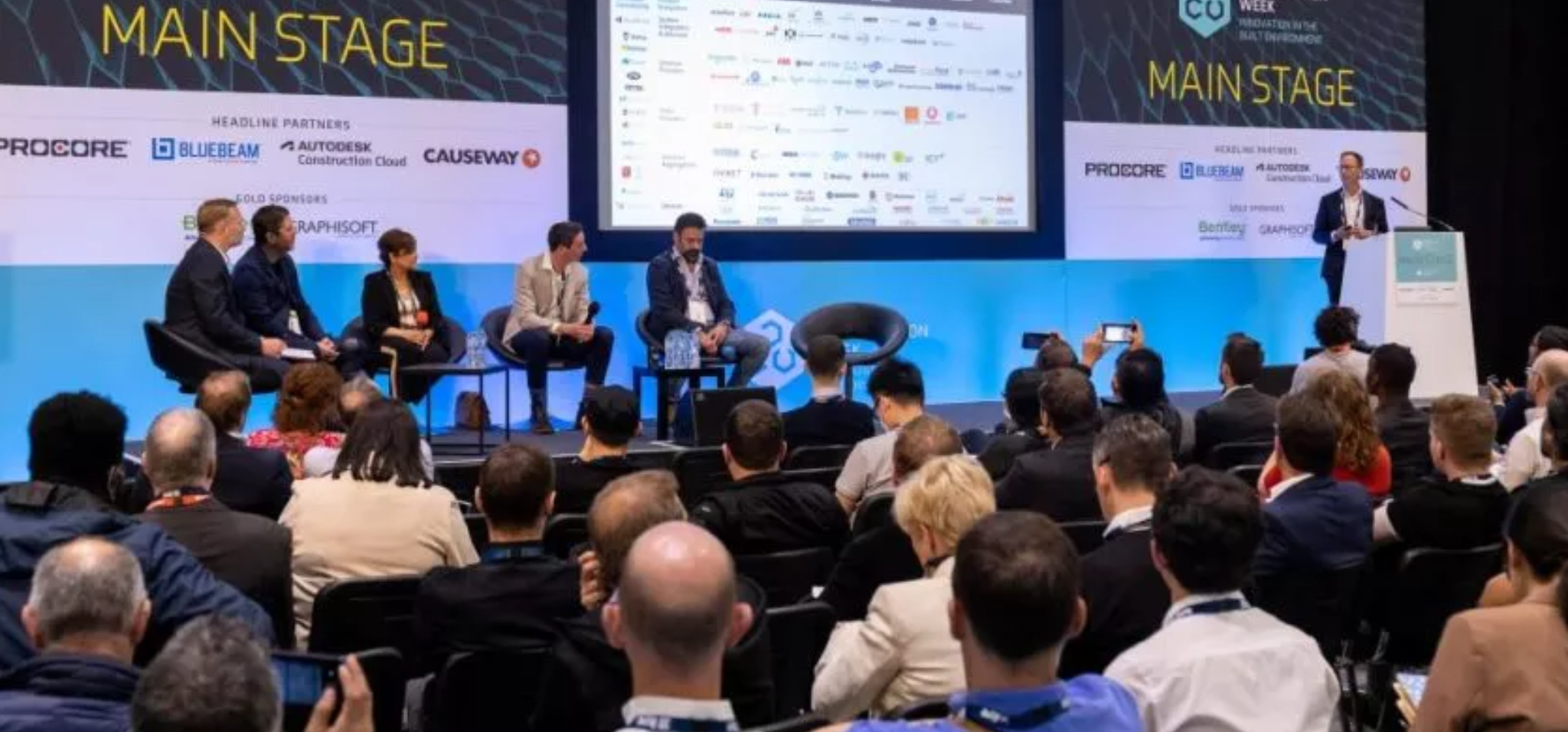 Landhawk is heading to Digital Construction Week
At LandHawk we're passionate about using technology to improve the way we work. Digital innovations have the ability to help us work faster, smarter and better across nearly every sector. Which is why we're excited to be part of Digital Construction Week. We'll be at the expo on Wednesday 17th and Thursday 18th May at the Excel, London, to connect with over 150 global brands and cutting-edge start-ups.
We're looking forward to meeting some of the pioneers creating innovative solutions, supporting the industry in becoming more efficient, collaborative, connected, sustainable and profitable.
LandHawk itself already delivers a host of benefits to the construction industry, from identifying suitable sites for development to providing the data insights required to allow a project to run smoothly. Our collaboration tools also allow for efficient sharing of information with all of the project team, from land sourcing and acquisition through to impact analysis and planning.
Aside from introducing LandHawk to other like-minded companies making waves in the construction industry, we're looking forward to Digital Construction Week's packed programme of guest speakers, demonstrations and presentations.
We're pleased to see the ZERO team, partnering with Natural Building Systems, creating a 'ZERO Lounge' at the expo. They will be available to discuss decarbonisation and also present their ZERO Roadmap, outlining their plan to decarbonise the built environment. LandHawk is passionate about sustainability across the sector, as evidenced by our ever-growing list of customers in the renewables sector, so we're looking forward to gaining some valuable insights from these presentations.
We're particularly excited about seeing some of the ground-breaking developments in AI and robotics in the industry, which will be displayed by The National Robotarium – the UK's leading centre for robotics and artificial intelligence.
There's also a demonstration of the HP SitePrint, a new robotic solution which automates the construction layout process. Designed for autonomous operation, the SitePrint features text printing capabilities that bring additional data from the digital model to the construction site.
See you there?
It promises to be a fantastic event. If you're planning to attend, please do get in touch so we can be sure to meet up to chat about some of the digital innovations across the construction industry.
You can book a meeting with us here.